lygenesis
Organ regeneration using a patient's own lymph nodes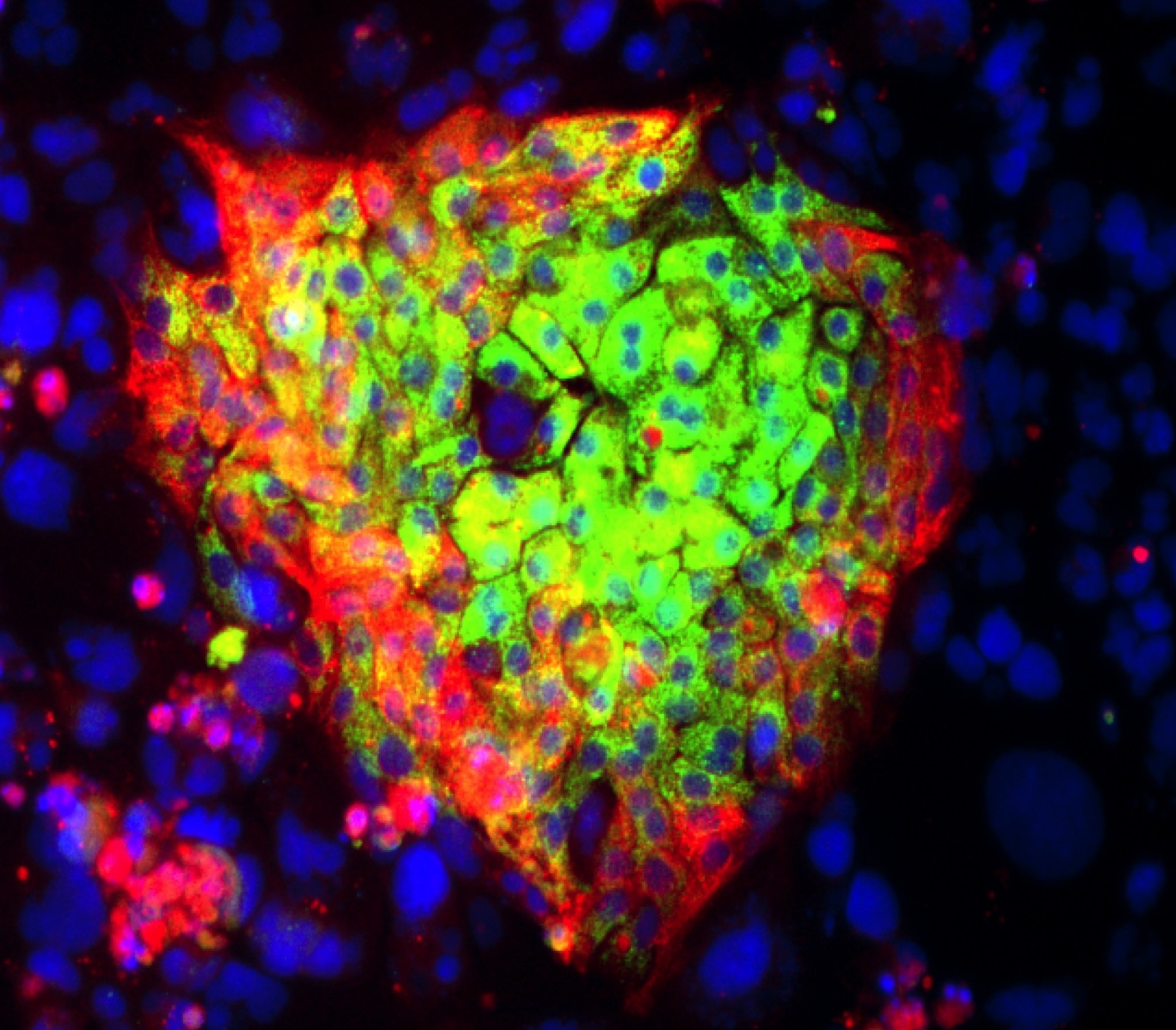 REVOLUTIONARY BIOTECHNOLOGY
LyGenesis, Inc. is an organ regeneration company enabling a patient's own lymph nodes to be used as bioreactors to regrow functioning ectopic organs. Our lead indication for clinical development is liver regeneration, with a focus on helping patients with end stage liver disease (ESLD). Other organs in our pipeline include the pancreas, kidney, and thymus.
disrupting organ transplantation
Instead of one donor organ treating one patient, LyGenesis' technology enables one donor organ to treat dozens of patients.
Instead of major surgery, LyGenesis uses outpatient endoscopic ultrasound for transplantation of donor cells, which engraft, proliferate, and become a functioning ectopic organ.
A decade age, Dr. Eric Lagasse, a world leader in ectopic transplantation research, began a series of experiments that would form the foundation for LyGenesis. He discovered that hepatocytes (liver cells) transplanted into lymph nodes would not just survive, but thrive, organize and begin to function as miniature ectopic livers. His research, published in Nature BioTechnology, Current Opinions in Organ Transplantation, and elsewhere confirms that it is possible to harness the body's lymph nodes as bioreactors for organ regeneration.
DR. ERIC LAGASSE
CHIEF SCIENTIFIC OFFICER
World leader in ectopic transplantation research
Director of the Liver Stem Cell Program at StemCells Inc for 7 years (1996-2003)
Associate Professor of Pathology & Director of the Cancer Stem Cell Center at the McGowan Institute for Regenerative Medicine, School of Medicine, University of Pittsburgh
Editorial Board member for BioMolecular Concepts and Journal of Organogenesis, Associate Editor for Stem Cell Research and Therapy
DR. PAULO FONTES
CHIEF MEDICAL OFFICER
Post-doc training in cell transplantation, transplant immunology & multi-organ transplantation – Assisted & performed 26 pancreatic islets transplants and 350 bone marrow transplants in humans through a NIH-sponsored clinical trial
Directed the Liver Transplant Program, Starzl Transplant Institute for almost a decade, where 1,500 liver transplants were performed
Director, Machine Perfusion Program, Starzl Transplantation Institute, UPMC
Professor of Surgery & Deputy Director, McGowan Institute for Regenerative Medicine, School of Medicine, University of Pittsburgh
DR. MICHAEL HUFFORD
CHIEF EXECUTIVE OFFICER
Extensive drug development experience designing and executing Phase 1 through Phase 3 clinical trials
FDA meeting lead for pIND, IND, EOP2, and approved NDA (milnacipran)
Co-Founder and C-level executive of multiple startups: NQ Oncology (COO), MindApps (CEO/CSO), e-Nicotine Technology (CMO)
Public company experience: VP, Corporate & Clinical Development at Cypress Bioscience, Clinical Team Leader at Amylin Pharmaceuticals
Private company experience: VP, Scientific Affairs (invivodata), COO at NeuroCog Trials
Contact Us
Privately held, LyGenesis is headquartered in Pittsburgh, Pennsylvania.
Please complete the form below